Amboss Unlimited Question Bank + Knowledge (1-year Subscription)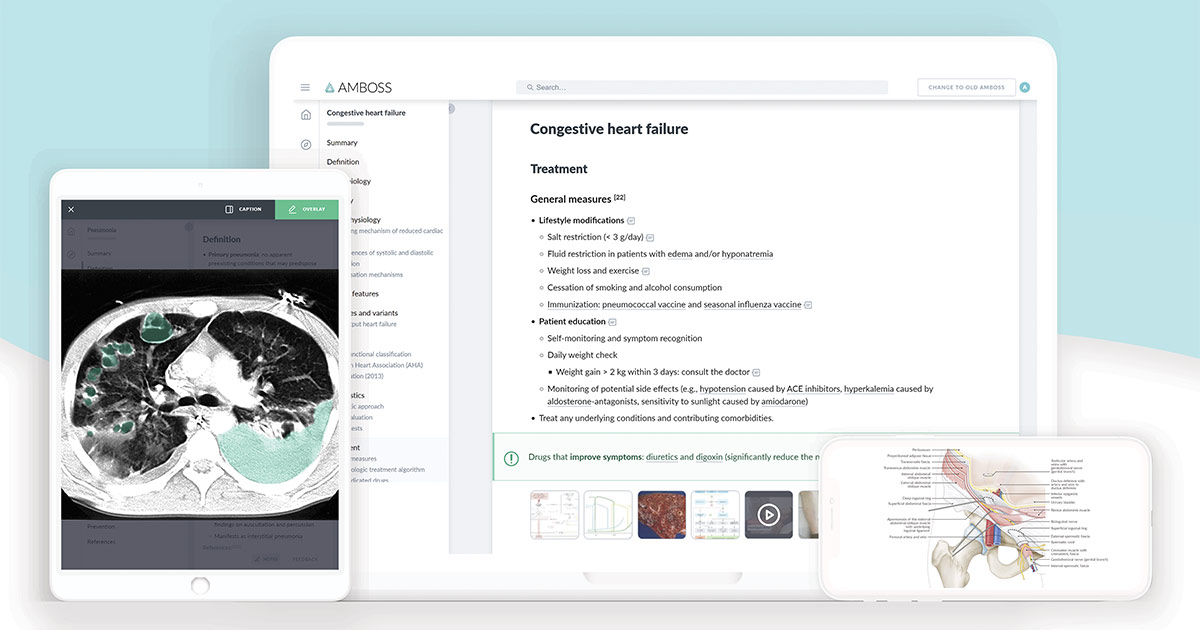 Our Mission
AMBOSS is driven by its mission to empower all doctors to provide the best possible care. It aims to serve those pursuing medicine as well as those already in the field as an extensive medical knowledge resource.
AMBOSS was founded by doctors, for doctors, in 2012. A group of young residents became frustrated by the limitations of the medical education system: the multitude of disconnected resources available led  to more time spent researching topics than mastering them. They took matters into their own hands and together completely reshaped the path to becoming a physician. They created AMBOSS, a digital medical resource that could single-handedly support students in the classroom as well as later on as a clinical companion.
In a few short years, leading doctors from Harvard, Yale, and Stanford joined the AMBOSS team and focused their efforts on developing materials specific to the USMLE® Step and NBME® Shelf exams, and a successful US launch in 2017 coincided with headquarters opening in New York.  Since then, AMBOSS has grown from a small team to over 300 highly trained physicians, scientists, and software engineers. Together, they leverage technology to provide accurate, while accessible, medical knowledge to physicians around the world.
Make the right call in every clinical scenario. The AMBOSS Knowledge and Qbank apps give you instant and on-the-go medical knowledge and guidance.
Price: $50/ 1 year
Guarantee: 1 year (If account has problem within 1 year from your purchase date, we will exchange another account for you).
Delivery time: Account login details will be delivered to you in My Tickets page after 24-72 hours, depending on account availability.
Filed in:
Leave a Reply
You must be logged in to post a comment.